CHAMPAIGN — Tim Anderson had some questions when he was hired at Illinois in July 2021. College basketball coaches spend an inordinate amount of time on the road recruiting, and the new Illini assistant wanted to know his budget for hotels and food.
The word from director of operations Joey Biggs?
Just don't overdo it.
All well and good, but Anderson wasn't sure what that meant.
"I came from a place where it was La Quinta and Red Roof Inn, and when I'm stopping, I'm eating McDonald's and Popeye's," Anderson said.
Anderson's questions drew some good-natured laughter from his new colleagues. But they were legitimate questions in his mind. His path to Illinois didn't afford many luxuries, and the La Quinta and Popeye's trips weren't that far in his past.
That's life for an assistant coach at low-major Division I programs. A hotel budget of $39 a night and a food budget of $12 a day.
"I come from places that are very, very humbling," Anderson said during a conversation in the lounge at Illinois basketball's temporary offices at Memorial Stadium.
The office space Anderson and the rest of the Illinois staff currently occupy are fairly rudimentary, but still carry all the typical Illinois branding. Lots of orange and blue graphics on the walls.
The newly renovated and expanded Ubben Basketball Complex is significantly less basic. All the bells and whistles $40 million can buy, and the Illinois basketball staff will be moving back in this coming week.
Several runs up the ladder from Anderson's first Division I job in Edinburgh, Texas.
"Texas-Pan American, where I walk in to a place and kids see me and don't even look my way," Anderson said. "The other coaches look at your shirt and they see Texas-Pan American, and they don't respect you."
Of course, those two seasons at Texas-Pan American (now UT Rio Grande Valley) were several runs up the ladder in their own right from where Anderson's coaching career began. At least in Texas he could just be a basketball coach.
Anderson's first coaching job after finishing his playing career at Oklahoma Panhandle State was with his alma mater. But being an assistant coach for the Aggies didn't pay all that much. Just $18,000.
Certainly not enough for a young family, so Anderson supplemented his income by working as a police officer in Goodwell, Okla.
Returning home to Chicago didn't change much. Anderson worked as an assistant coach at the junior college level at Malcolm X College.
It was a part-time job, so a second source of income as a lab tech was again a necessity.
"Just to make additional income to take care of my family," Anderson said. "They see me here today and be like, 'Man, Tim, it's the University of Illinois, making some good money.' I was waking up at five in the morning having to chase mice around.
"I'm scared of them. They're scared of me. My job was to clean the cages, change the cages and this and that. The things I had to do to stay involved in the game of basketball, people don't understand that."
Anderson's path, though, eventually led him to Illinois. A job he always wanted.
"It's crazy," Anderson said. "I'm the same person. I've got this on now (points to his Illinois-branded shirt) and everybody wants to shake my hand. Everybody wants to talk to Tim Anderson. It's different."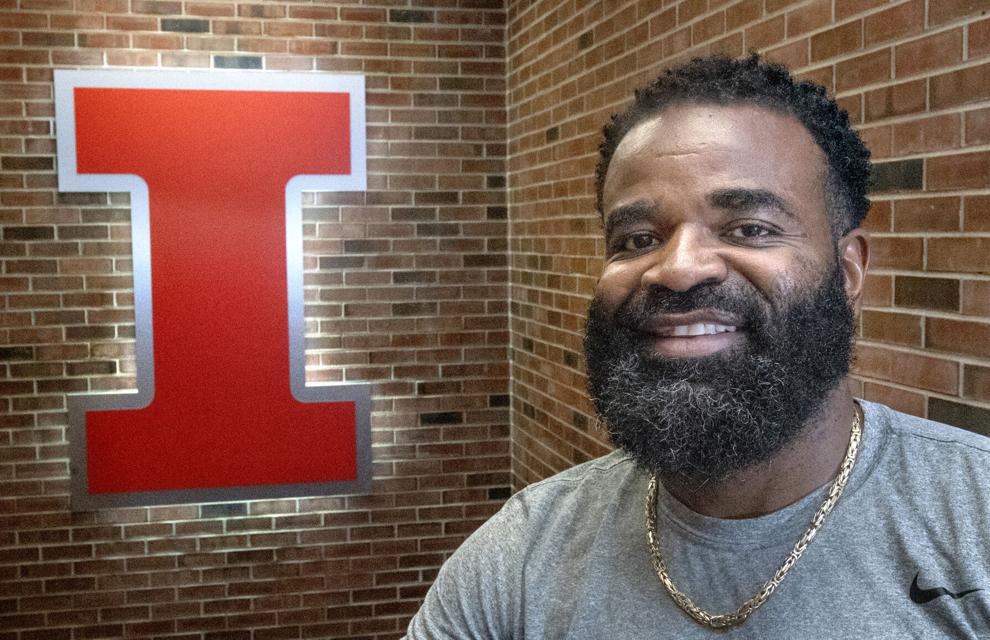 'He's like a father to me'
It's also a long way from Anderson growing up in the Henry Horner housing projects. Anderson was raised by his aunt and grandmother on Chicago's West side, with coaches from his youth serving as mentors. Sonny Parker remains that to this day.
"I didn't understand a lot of stuff he was doing and saying to me at that point because I was like 10-11 years old, and he was really hard on me," Anderson said. "We talk every day to this day, and he's like a father to me. I would call him my father. Sonny is a different type of guy. He means a lot to Chicago and the game of basketball. He took care of a lot of us."
Sports were an outlet for Anderson growing up.
"Where we come from, you're going to play sports," Anderson said. "Whatever time of the year it is, that's the sport you play, whether it's baseball, football or basketball. It's either that, or you're going the other direction."
Anderson's family and mentors kept him on the "straight and narrow." Support he's fortunate he had given friends he knew growing up that were in prison, are still in prison now or have died because of the path they followed.
"I grew up not having a two-parent household," Anderson said. "It wasn't a crutch for me. Most of the people around me didn't have two parents. It was normal. A lot of stuff I don't think people understand for guys like me and where we come from, the environment and the community normalizes a lot of stuff that's not normal. We don't really know until we get out of that web and are able to go to high school and be around different people and different cultures and see how it's supposed to be.
"My environment was great for me. I think the people I had around me, they kept me on the straight and narrow. Of course, I ventured off sometimes, but they were able to put their foot in my butt and get me back going in the right direction."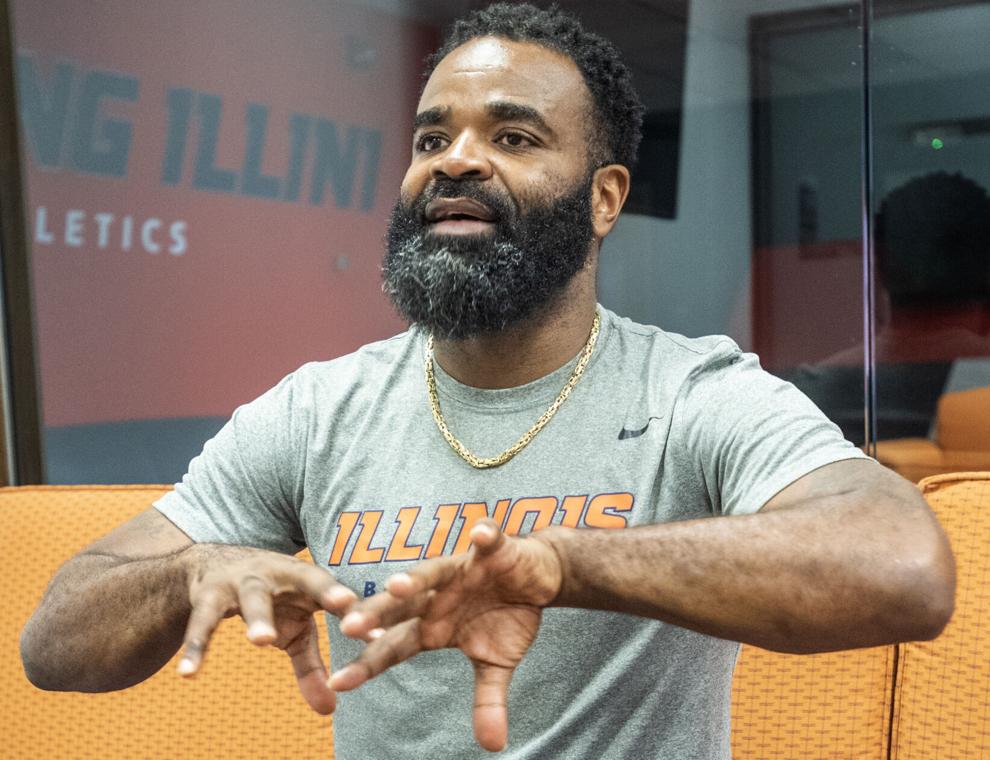 'The greater good'
Anderson was ready to go all-in for his community after he opted to leave DePaul following Dave Leitao's firing after the 2020-21 season. He would still have his connection to basketball through Meanstreets and Ground Zero Training, but he thought he was done as a college assistant for the time being.
"I was going to be out the game and focused on my violence prevention program and start to do more things in the community," Anderson said.
Anderson organized the Reign Project for those efforts wanting to be integral in the community where he was raised. Violence prevention is the goal, but the Reign Project focuses more on the root causes like gang intervention, graduation completion, job training and placement, legal assistance and mental health and counselling.
Anderson accepting the job at Illinois moved him away from the hands-on role he would have liked. He's still involved in the planning and structure of the organization and gets back to Chicago when he's able and stays in contact through Zoom calls and emails.
"You've got 4-5 different gangs in this kind of territory," Anderson said. "Bring those guys together to work for the greater good. I think they understand that a lot of things before them were done to tear the neighborhood down. All we're trying to do is rebuild it and be the example we want to be.
"We normalized stuff that wasn't normal. If they can see us do the right thing, they can see it's cool to do the right thing. That's really important. The violence piece, there's a lot of different things that go into that. It's not just people waking up thinking about just doing the wrong thing. I think it's homelessness. I think it's mental illness. I think it's lack of resources. I think it's lack of job training. … I just try to go with intent and try to build the community back up doing the right things and being the example I want them guys to be."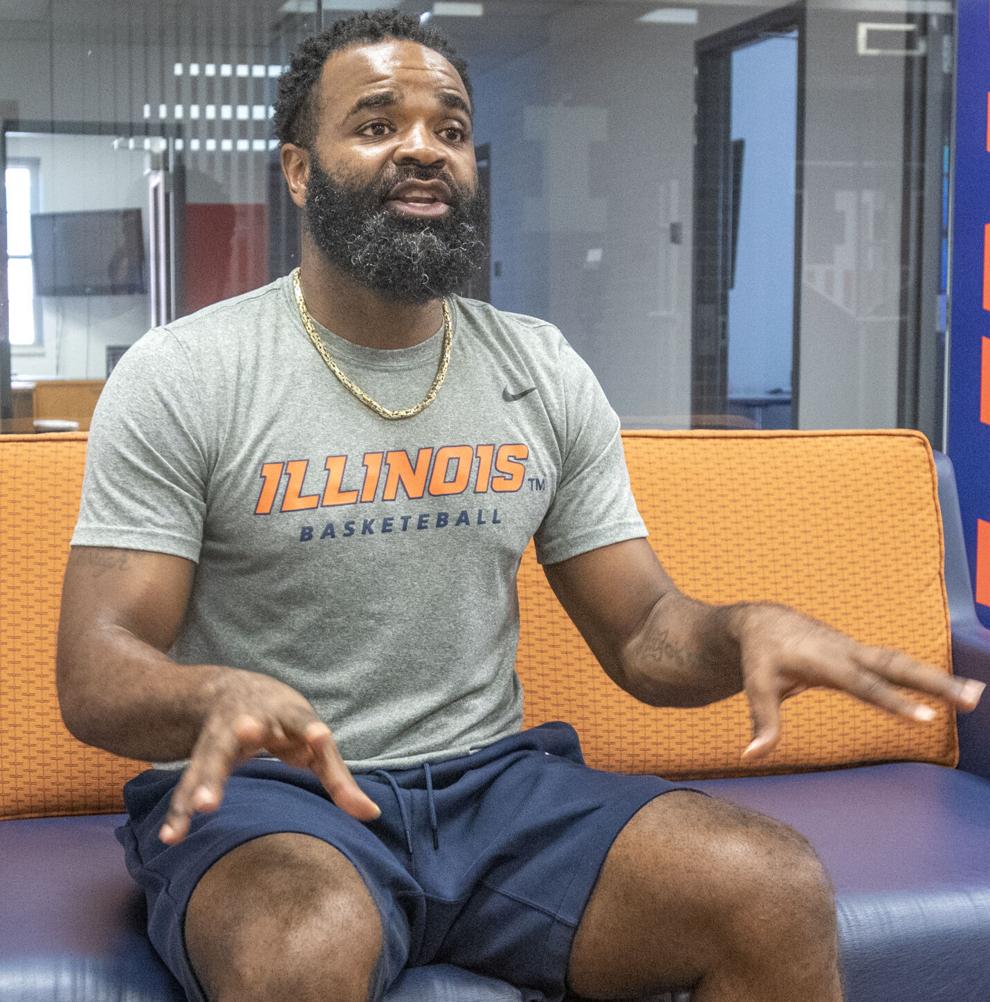 'He's a star in the making'
Anderson has been integral to what Brad Underwood is trying to build at Illinois. The results are there even after just more than one year.
Anderson led the recruitments for incoming freshmen Ty Rodgers and Skyy Clark. Then did the same when the Illini plucked Terrence Shannon Jr. from the transfer portal. There's been long-term plays, too, with commitments from Class of 2024 recruits Morez Johnson Jr. and ZZ Clark.
Anderson understands how he's viewed. As a recruiter. That's not wrong, but it's also not all he is.
"Brad knows I have more substance than sizzle," Anderson said. "I think that's something that makes our relationship work."
Anderson brought more to Illinois than just his overflowing Rolodex — or at least the modern equivalent — of basketball connections. Were those important? Sure, but Underwood has long made it a point to note Anderson's ability to build those kind relationships on the recruiting trail and on the basketball court as his biggest strength.
"You don't put yourself in position to be successful in this business if you don't have relationships based on something that's solid," Underwood said. "You have to be that as a person. Tim's got them in a variety of different areas. His past has led him to be in touch with a lot of people, yet he's very high standards. A very high character guy.
"His ability to build relationships on the court, that's a strength of all of our guys. It's something we stress in the hiring process and look for is high character guys. Tim's got a ton of connections, and he's made relationships throughout his entire life in all aspects of basketball."
Former Illinois All-American Dee Brown has known Anderson since he was 8 years old and now considers him family. Brown's niece is Anderson's niece. So Brown has seen the path Anderson followed to Illinois and seen someone he considers a brother now thrive at the highest level.
"He's from Chicago; that's all I can tell you," Brown said. "We always talk about this. He has that swagger. He has that confidence in himself. He comes from a rough background. He's been through some stuff. When you go through stuff, you understand people. He's a star in the making, and he's going to be a great future head coach.
"He has his way of doing things. His player development is phenomenal. I'm just happy for him and for us to have a guy like him."
Anderson's ability on the player development side has been something of a game changer in his still brief time at Illinois.
The same level of care and attention he put in working with NBA pros like Jabari Parker, Derrick Rose and Anthony Davis with Ground Zero Training translated to the courts at Ubben Basketball Complex and State Farm Center.
"Coach Anderson is one of the highest character, best dudes I've ever met on the court and off the court," Illinois sophomore guard Luke Goode said. "He's super smart on the court and has really evolved everybody's game — my game especially. …He's just a great person. I go in and joke with him every day. We have great conversations. All the guys on the team respect him. There's no doubt about that. He's a great addition to the program and embodies what Illinois basketball is about."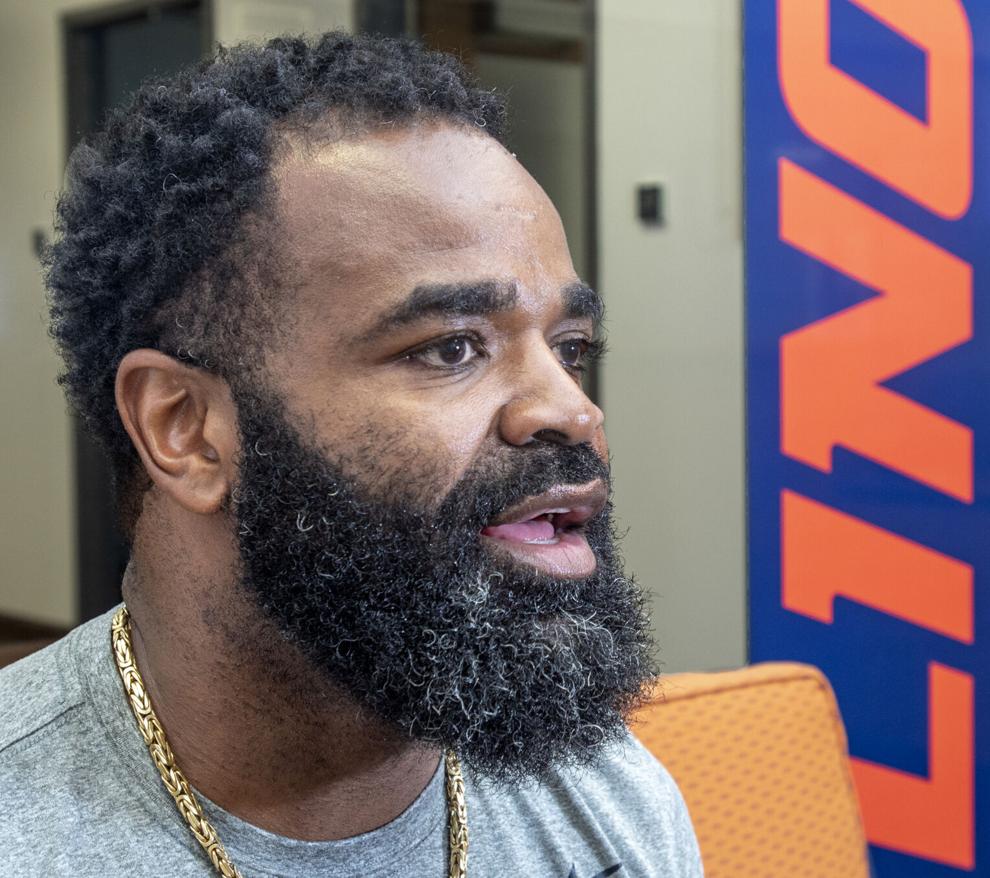 'This is where I want to be'
That's what Anderson wanted. He grew up watching Illinois basketball. There was no cable TV. Just Channel 26 in Chicago and Illini greats like Marcus Liberty, Deon Thomas and Jerry Hester in his truly formative years.
"Those guys set the trend, and they made Illinois really, really sexy," Anderson said. "They made Illinois a place that everybody wanted to be. I grew up and wanted to play here. When I got into the coaching realm, this was somewhere I definitely wanted to be."
It's where Anderson also wants to stay. He has the same goal of being a head coach that most assistants do. Before that happens, though, the Illinois assistant has no intention of leaving.
"I don't want to leave anywhere else and be an assistant coach," Anderson said. "I don't feel like there's a better program in the country than our program. … I don't have aspirations to go to Duke or Kentucky. This is where I want to be. Hopefully one day, if we continue to have success, I can go on and be a head coach. I don't want to leave and be an assistant anywhere else. Why would I want to do that?"
.